Today we Shijiazhuang Zhongshi testing machine CO.LTD received a modified rally machine,
tensile testing machine
maintenance of the old customer telephone, a friend also need to repair the modified rally machine, but also changed to his original modified rally machine, with the same we hair instrument tension measurement and control system.
Before the customer is purchasing a rally machine, the price is a quite expensive, not long machine out of trouble, contact a test machine manufacturers repair several times, repeated charges, look at this bad that bad, and the machine is not good, the function is difficult to achieve. Through customer feedback, my company immediately to provide customers with solutions, the
tensile testing machine
system to change. The tensile testing machine modification is completed, the customer of my company tensile testing machine measurement and control system is quite satisfied, and then put them in the use of the tensile machine is also modified, the whole modification is quite a new machine. We are not only to provide customers with quality products, but also to stand on the customer's point of view to provide customers with comprehensive technical guidance and services, in the true sense, the process of each transaction into a win-win situation with each other.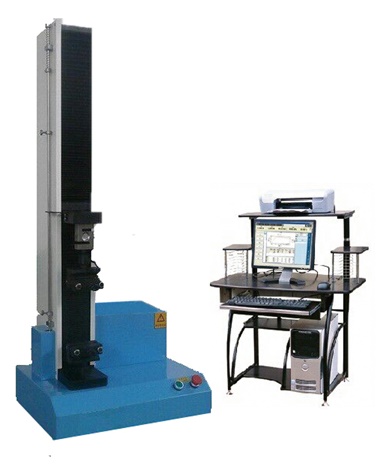 This is not the customer to introduce their peers. The modified rally machine is mainly to replace the tension measurement and control system, change the tensile testing machine fixture, the overall appearance of the paint update. So that the tensile testing machine, the tensile testing machine of higher grade, better quality, customer use more convenient, so that customers are more satisfied.
The modified maintenance of the
tensile testing machine
is mainly wood-plastic flooring compressive strength, flexural modulus, and other tests. Shijiazhuang Zhongshi testing machine CO., LTD is a professional physical and chemical quality testing equipment research and development, production, sales, upgrade, maintenance and service of high-tech enterprises! For all types of production, enterprises to provide quality testing equipment.