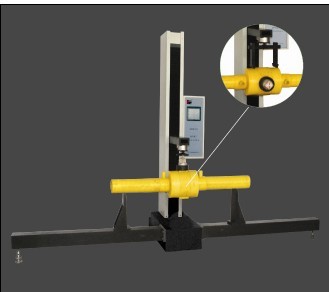 XRFM—315 Thermoplastic valve bend seal test table
Use:
Thermoplastic valve bend seal test table is mainly used for testing the resistance bending performance
of the plastic gas valve in double support. It accords with ISO4437 It is the necessary testing instrument
for product quality inspection and scientific research department.
Features:
The instrument adopts AC single-phase motor drive system, with large compression stroke, accurate measure, function complete.The interface is LCD screen perate simply and conveniently. With a variety of automatic detection and automatic protection function.
Technical parameters:
Valid measuring range of load:0~10000N
Error:R.O.±1%(Over 10% of full scale)
Displacement measuring range:0~500mm;
Error:R.O.±1%
Tensile speed:25 mm/min, accuracy±10%;
Environment condition:Temperature 10℃~40℃ ,humidity≤80%,no impact, no vibration, no magnetic field disturbing, no corrosive around it.
Power supply:220V±10%,90W,50Hz;
Weight:About 400Kg.