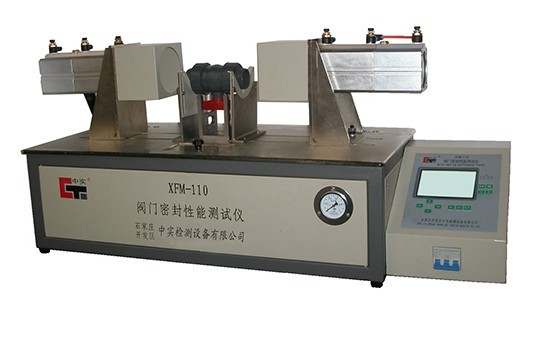 Thermoplastic Valve leakage testing machine (Ultrasonic)
Use:
Thermoplastic valve leakage testing machine is a testing equipment designed on the basis of the thermoplastic valve pressure test method of the relevant national standards and the seal test and operating torque measurement in ISO 8233, ISO9393. The machine can test other valve
sealing performance and torque as well and it's a necessary inspection equipment in plastic valve industry.
Performance:
1.New technology design, adopts ultrasonic to detect the leakage by multiple point which makes the result more accurate.
2.The equipment is compact and take the spatial small.
3.Simple operation, easy to install the sample or change grips.
4.Except the toroidal stress from the seal ring, the tested valve connection didn't stand other external force.
Main Technical Parameters:
Valves size: D16-D110 or D63-D160 or D200-D355
System pressure: 0.8Mpa
Test pressure: 0.05-0.7Mpa
Tacit seal test pressure: 0.6Mpa
Test temperature: -20℃~40℃