Ring stiffness testing machine Features
2. The speed control system adopts servo speed control system and servo motor, and its performance is stable and reliable. It has mechanical protection devices such as overcurrent, overvoltage and overload.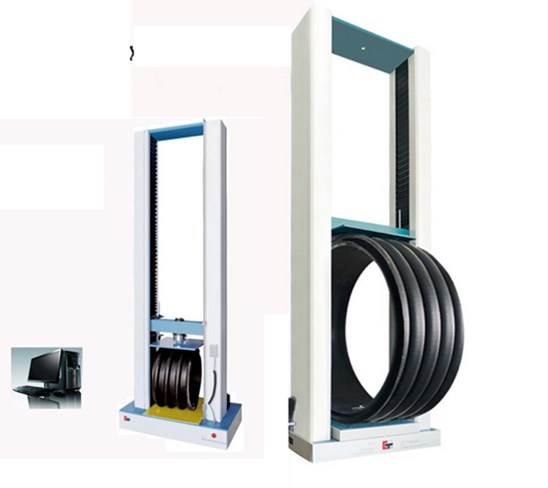 3. The transmission part adopts arc synchronous toothed belt and precision ball screw drive, which has stable transmission, low noise and high transmission efficiency.
4. The universal joint adopts the cross pin structure and has the function of swing angle limitation. On the one hand, the sample is clamped to ensure the test concentricity, and on the other hand, the influence of the irregular sample on the sensor is well eliminated.
5. Equipped with a special ring stiffness deformation measuring device to make the deformation result more accurate.
6. Three models are suitable for pipe diameters of φ1000mm, φ2000mm and φ3000mm.