Creeping thewire Tester test preparation
A, Creeping thewire Tester's test preparation
Sample preparation
The preparation of samples, interception of length, measurement of inner diameter and aging should be prepared in advance according to the test method standards.
Electrical connection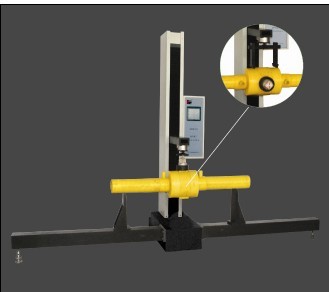 Creeping thewire Tester connected to the host power supply, press key control elevator buttons, beam in the elevator to the right height, the height according to can be between the upper and lower pressure plate in the pipe material under test.
Place the prepared sample horizontally between the upper and lower pressure plates and adjust the position of the upper and lower pressure plates by controlling the keyboard or the lower keyboard. Zero treatment should be carried out before contact with the sample.
If the tube inner diameter measurement system is used for pipe deformation measurement in the test, the measuring probe can be pressed on the inner wall of the corresponding pipe material as described in section 3.3 pipe inner diameter measurement system.